Ministry Council:
Rod Tissue, Congregational Chairperson
Tina Holderman, Minister of Church Life
Ari Wadel, Minister of Education
Jason & Elizabeth Barthlow, Ministers of Worship
Kyle Stutzman, Minister of Youth and Young Adults
Merle Cordell, Bishop Emeritus
Care Team:
Twila Dawe, Richard Griffith, Gerald Lehman
Office Secretary:
Joyce Lehman, Church Office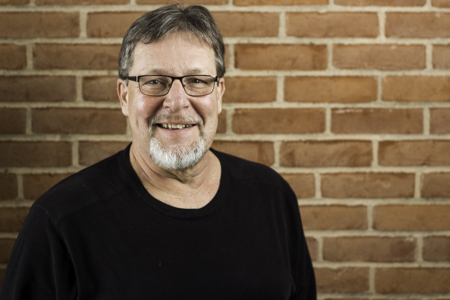 Blaine Detwiler
Lead Pastor
For sure; I have earned two diplomas, one from Blue Ridge High School in 1971 and the other an MDiv. from Eastern Mennonite Seminary in 1995.
As near as I can tell; I am a curious, enneagram # 5, introverted, laugh appreciative, coffee addled seeking after Jesus type pastor with an intuitive bent.
I share life with; 1 wife, 1 son, 1 daughter, 1 daughter in law, 1 son in law and 5 grandchildren.
It so happens; that I follow the NYYs, possess an autographed Nolan Ryan baseball, enjoy Far Side and Monty Python type humor, prefer long conversations over short ones, take long walks and have come to enjoy both the patience and joy that comes from growing vegetables outside our back door.
Things that pull me forward are; the parables of Jesus, Connie's encouragement, questions that cannot be dodged, book club banter and the innocence of toddlers.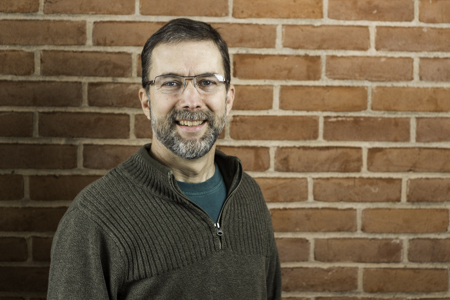 Carl Kniss
Associate Pastor
      I am currently a "bi-vocational" pastor, serving ¼ time on Marion's staff as Assoc. Pastor of Discipleship and Christian Formation. While pastoral ministry was not necessarily a lifelong calling for me, I grew up in a family where the church played a central role and my father had served as a pastor for as long as I could remember. So I guess I'd say it was always an imagined open option in my mind, but a specific call didn't emerge for me until in my 20's and married to my wife Rochelle.
      We were already deeply involved in numerous ways in her home congregation when in 1995 they called me to serve on the pastoral team part-time. So I carved out time from my construction business and began testing the long-term call. As I served and the clarity of that call emerged, I felt led to seminary studies to be further equipped for pastoral work. The sheer gift that those years were shaped me deeply and led me to accept the call in 2004 to pastor at Marion.
      The journey here these past 15 years from full-time sole pastor to team leader and now back to a part-time associate role has been rich and full of sightings of the Spirit's transformational work in our mutual walk as congregation and pastor. It is a holy calling we have as the church to be the presence of Christ in the world, and it feels like an awesome privilege to be a part of God's work among and through us.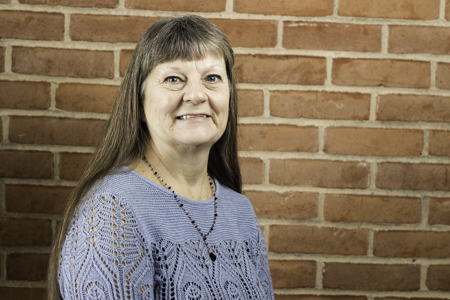 Connie Detwiler
Associate Pastor
Not a cradle Mennonite, I am the youngest of three daughters, who grew up on a farm in Susquehanna County, PA. The farm offered wide-open spaces to explore and play; I loved doing exactly that. I can't remember a time when I haven't known God's Presence, often by way of nature in a buttercup-filled meadow, sunset, rainbow or stars at night.
As a child, I was exposed to the local Mennonite Sunday School, VBS and church.  Eventually, I married Blaine Detwiler, whom my parents referred to as, "the nice Mennonite boy who lived over the hill". 
 After our marriage, we were buying into Blaine's family farm.  We felt our future was set. However, God had other plans for us and Blaine answered a sudden call from God to pastor in the 1990's.  For approximately 16 years I worked alongside my pastor husband and discovered how much I love the church.
I believe God's spirit is always on the move and calls and leads in all our lives, if we but listen.  My Christian journey has been one of steadfast adventure. God's calling me to ministry has been gentle, yet persistent, leading to my ordination in 2012.  Presently I am an Associate Pastor on the Pastoral Team here at Marion Mennonite Church. I trust God as my journey continues. Often I refer to Isaiah 43:1-4, a reminder of God's constant energy to care for and love me.
We are blessed with two children and five grandchildren.  Our son and his family live in Goshen, Indiana. Our daughter and her family reside in Harrisonburg, VA.
I enjoy flower gardens, walks, journaling, baking, sending handwritten notes, jigsaw & crossword puzzles and absolutely love "grammying".