Leadership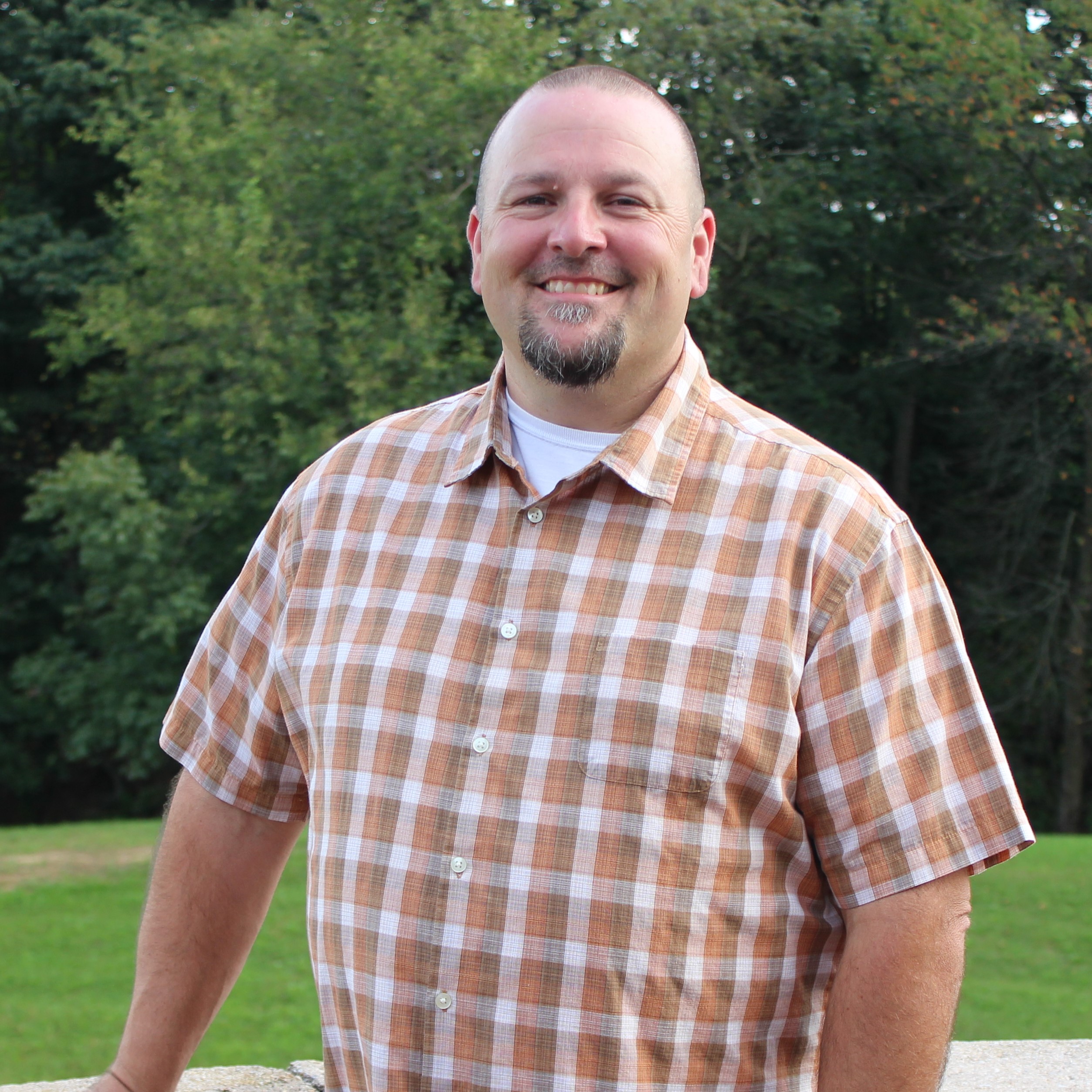 Dustin Dawe
Teaching Minister
I was born and raised in Franklin County and have attended Marion Mennonite Church since graduating High School.  My time at Marion has been full of being mentored, receiving encouragement, and ministry opportunities.  I am excited to serve at Marion and continue to see what God has in store for His church. 
I am married to a wonderful woman, Twila, and we have two energetic and enthusiastic children, Jonathan and Abigail.  I am blessed to have a loving and supportive family as we do life together.  We enjoy spending time together whether it is at out our favorite vacation spot, Ocracoke, or pulling weeds from our flower beds.  It is a joy to be together. 
I believe the church has an important voice in society.  God has chosen His people to be salt and light in the world.  We as Jesus followers need to display God's love to those we interact with each day in our home, workplaces, and communities.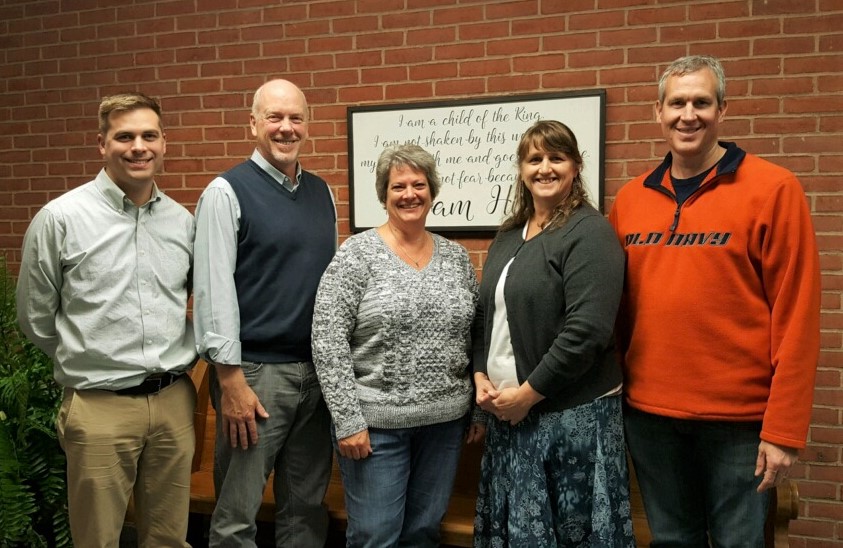 Church Board
(Left to Right): Andrew Eshleman, Rodney Tissue, Glynnette Lentz, Tina Holderman, Cedric Roth
Our Board carries out many administrative functions but the primary function is apostolic (an apostle was the captain of a ship that was going out to establish a new Roman colony). The apostolic calling means to guide the ship to that destination.To that end, the Board must ensure the church operates in accordance with our Constitution, By-Laws and new church Mission and Values along with giving oversight and accountability to the Ministry Team and staff.
Care Team:
Twila Dawe, Richard Griffith, Gerald Lehman
Office Secretary:
Joyce Lehman, Church Office